As the rumors said, Apple has presented the new MacBook Pro completely redesigned in which that tab at the top of the screen draws a lot of attention, now that it has much narrower edges that occupy practically the entirety of it.

This is undoubtedly the most important differentiating feature of this new 14-inch and 16-inch screen models, but it has changed their entire design.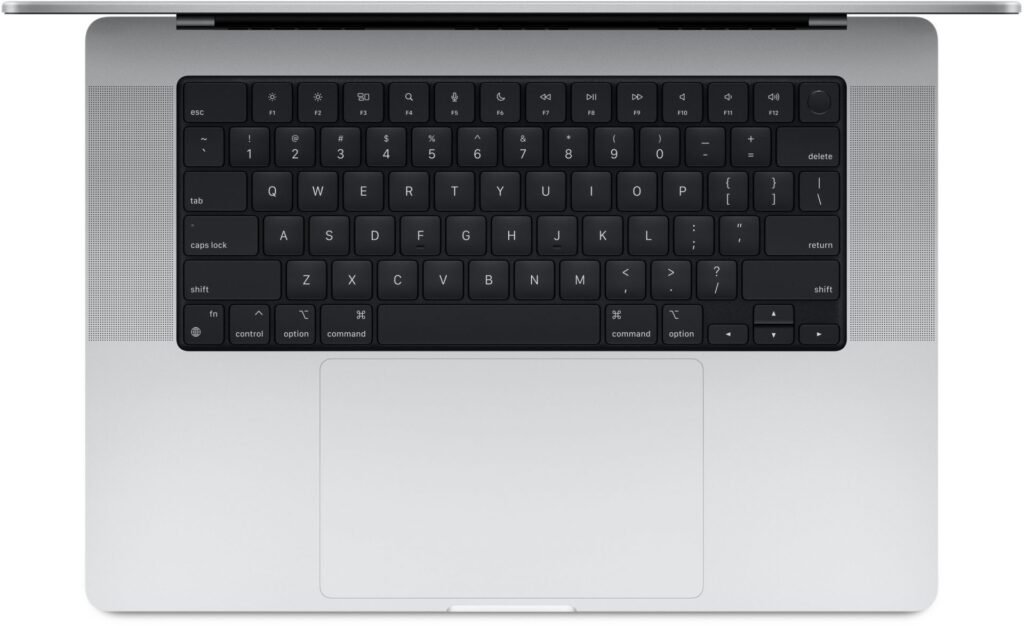 This new MacBook Pro have much other news in addition to that tab, which we tell you below;
MiniLED display with ProMotion
The MacBook Pro now takes the screen technology of the iPad Pro, the miniLED system, which allows the use of a backlight panel made up of thousands of LEDs that only light up in the screen areas where there is something to show, turning off in the black areas. This greatly increases the contrast of the screen, and although it does not reach the contrast levels of an OLED screen, it does greatly improve the contrast of an LCD screen.
In addition to that, these screens now incorporate a 1080p front camera at the top, in a tab that mimics that of the iPhone, and in which the brightness sensor is also. From now on, the status bar where the different menus or icons of different computer systems are will be on both sides of it. This is undoubtedly going to be the most difficult point of these new MacBook Pros. There will be people who like it and probably more people who do not, or who do not see it necessary.
who do not see it necessary?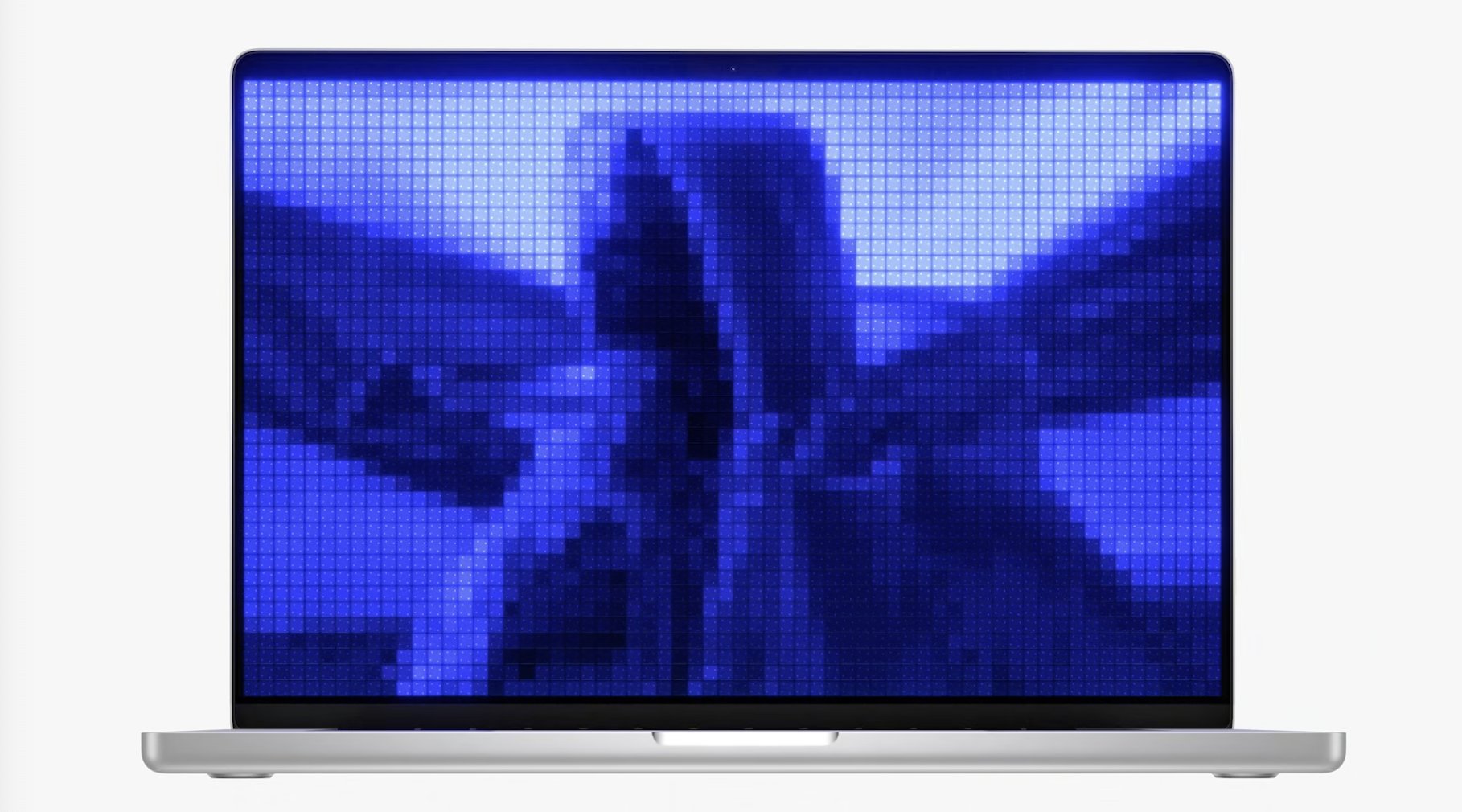 When Macs play video, the maximum limit for the video is below the tab, so it is not visible at any time at those times. It is visible only when using applications, but not when playing video on full screen. In any case, you will have to test this in person to see how they have resolved their presence when it comes to software.
In addition to that, and this is one of the most important improvements of this new generation of MacBook Pro, the screen now has more resolution than ever and also refreshes at 120 Hz, because it has ProMotion, lowering its refresh rate between 10 Hz and 120 Hz and making everything move incredibly smooth in it.
New M1 Pro and M1 Max processors
They have undoubtedly been the protagonists of the event. Apple has evolved the M1 a year later, adding more cores to its CPU and GPU, and removing RAM limitations so that they can now be configured with up to 64GB of that precious memory. Its GPU can go up to 32 cores, making it up to four times faster than the M1, and its CPU now has two high-efficiency cores (instead of four like in the M1) for less demanding tasks, and no less than 8 high-performance cores, 4 more than the M1, making it directly twice as fast. We're talking about doubling the speed of a processor that was already blazingly fast. The M1 Pro or M1 Max will literally make a fool of any Intel x86 laptop CPU on the market. Far away .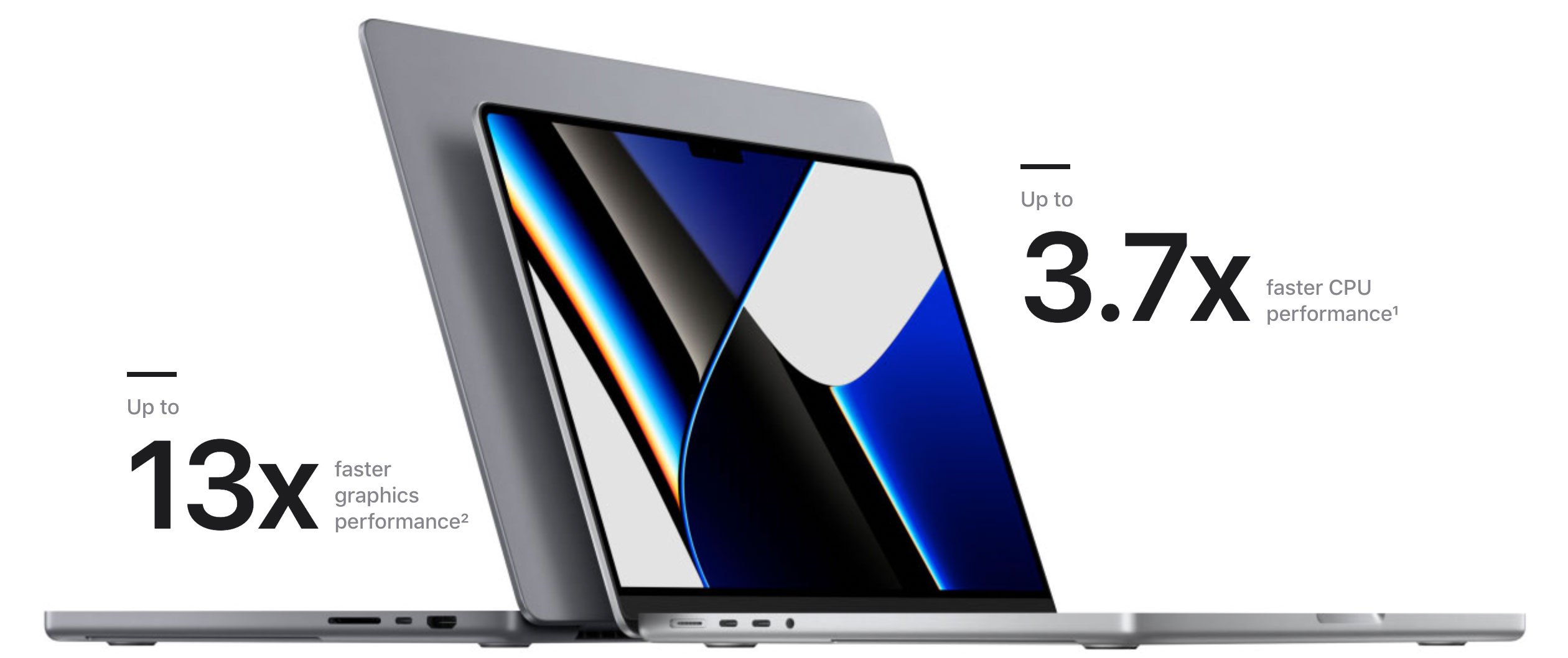 In addition to that, other aspects of the chip have also improved, such as video encoding or decoding, especially that of the ProRes codec to edit video at a professional level without loss of quality. They have also greatly improved the performance of the Neural Engine, also increasing the cores substantially.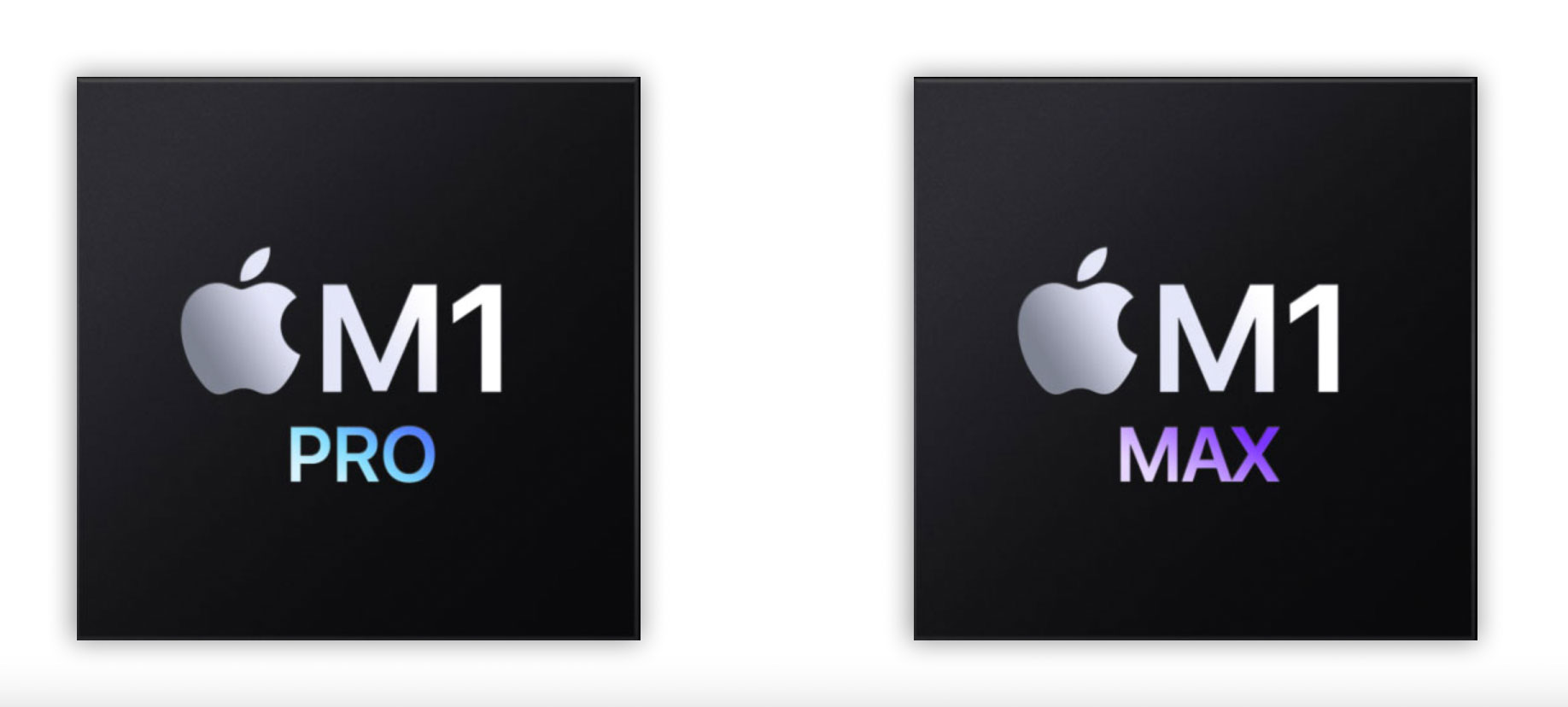 We are going to take a closer look at each of these processors, to understand exactly how they differ.
M1 Pro
As we have explained before, the CPU goes from 8 to 10 cores. Instead of 4 high-efficiency cores and 4 high-performance cores in the M1, we now have 2 high-efficiency cores and 8 high-performance cores in the M1 Pro. The GPU has 16 cores instead of 8, making it twice as large. Quick.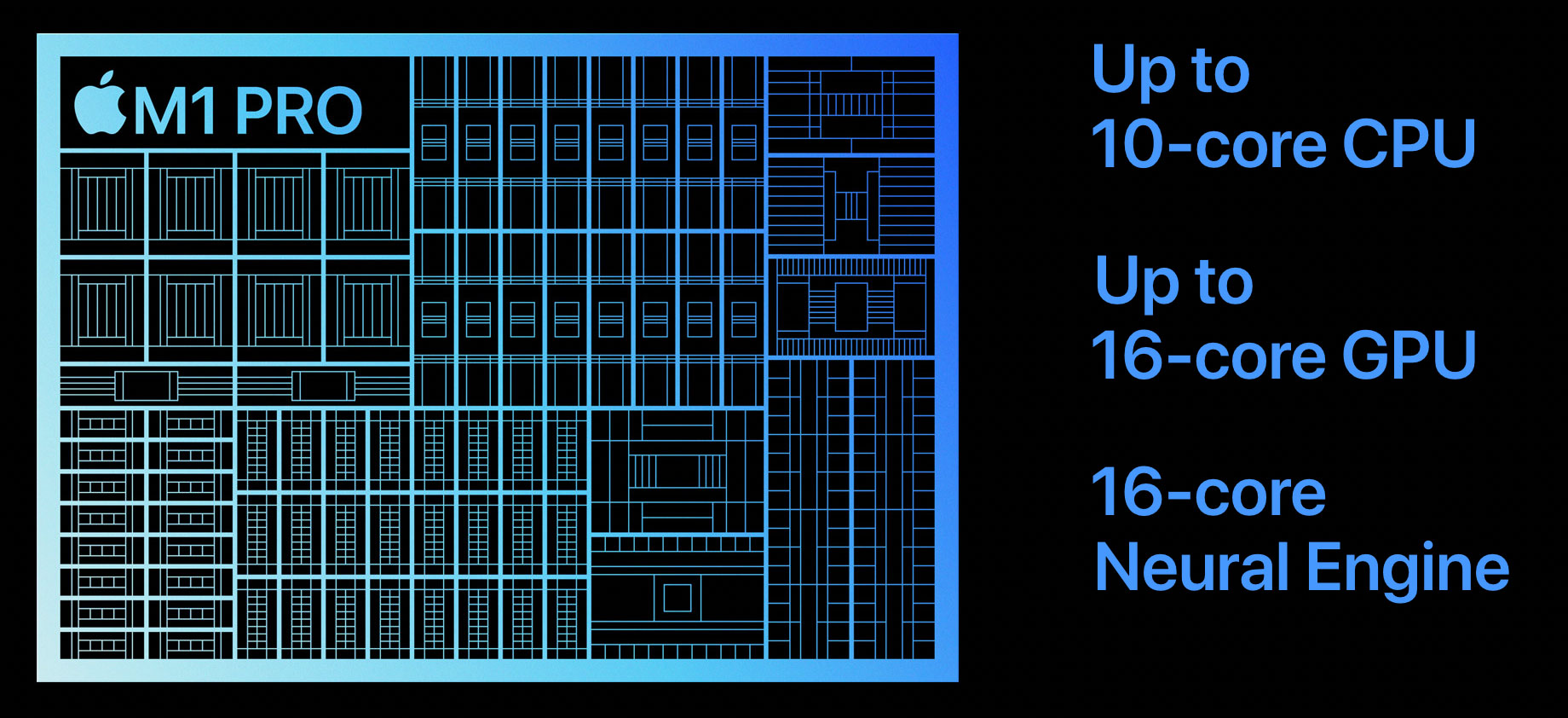 RAM can now reach 32GB, double that of the M1. Basically, what Apple has done is multiply everything by two .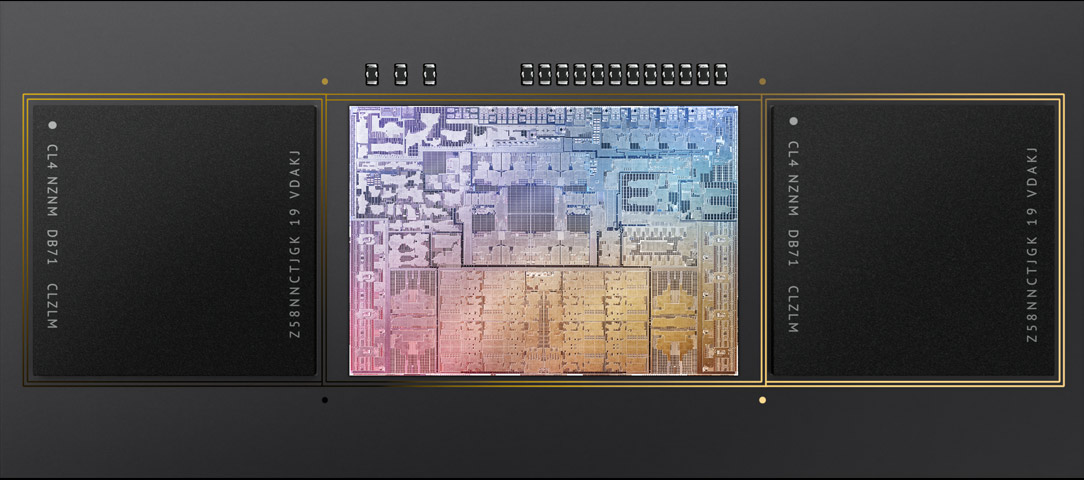 M1 Max
This time we have the same CPU, but the access bandwidth to the integrated memory doubles, going from 200 Gbit per second to 400. This makes many applications run even faster than before, especially those that need a lot of memory to function, such as animation and 3D modeling, video editing, etc.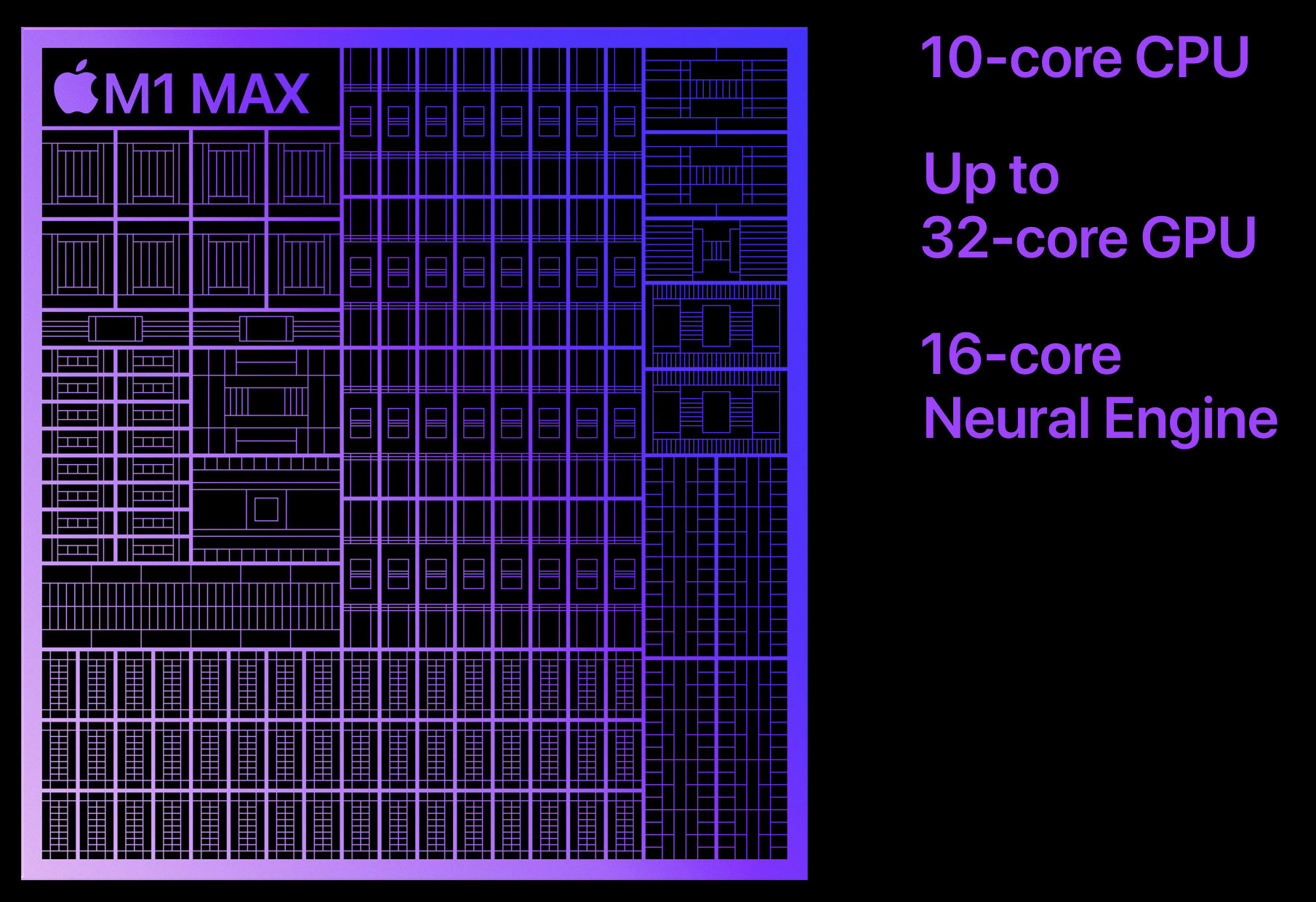 The maximum amount of RAM it can address becomes 64GB, and the GPU doubles the number of cores to a whopping 32, twice the M1 Pro, and four times the M1.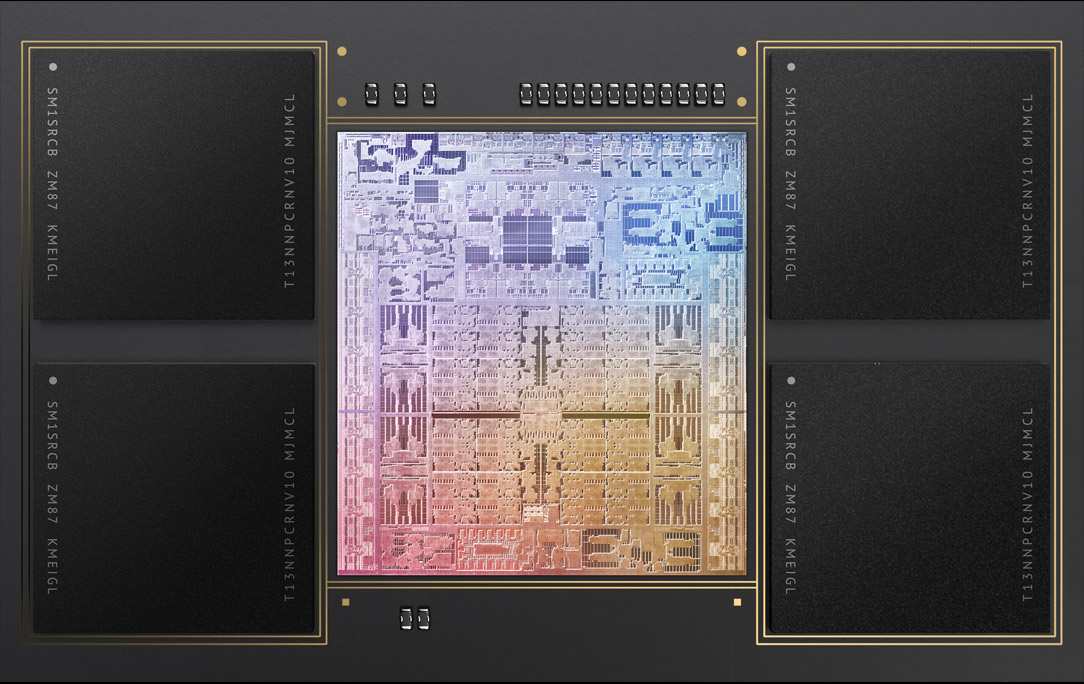 Speaker system
The MacBook Pro now has a 6-speaker system, with 2 subwoofers for much more intense bass and tweeters that add much more richness to the audio. In addition to that, it has the possibility of reproducing Spatial Audio, the new three-dimensional audio system that Apple is implementing in all its products.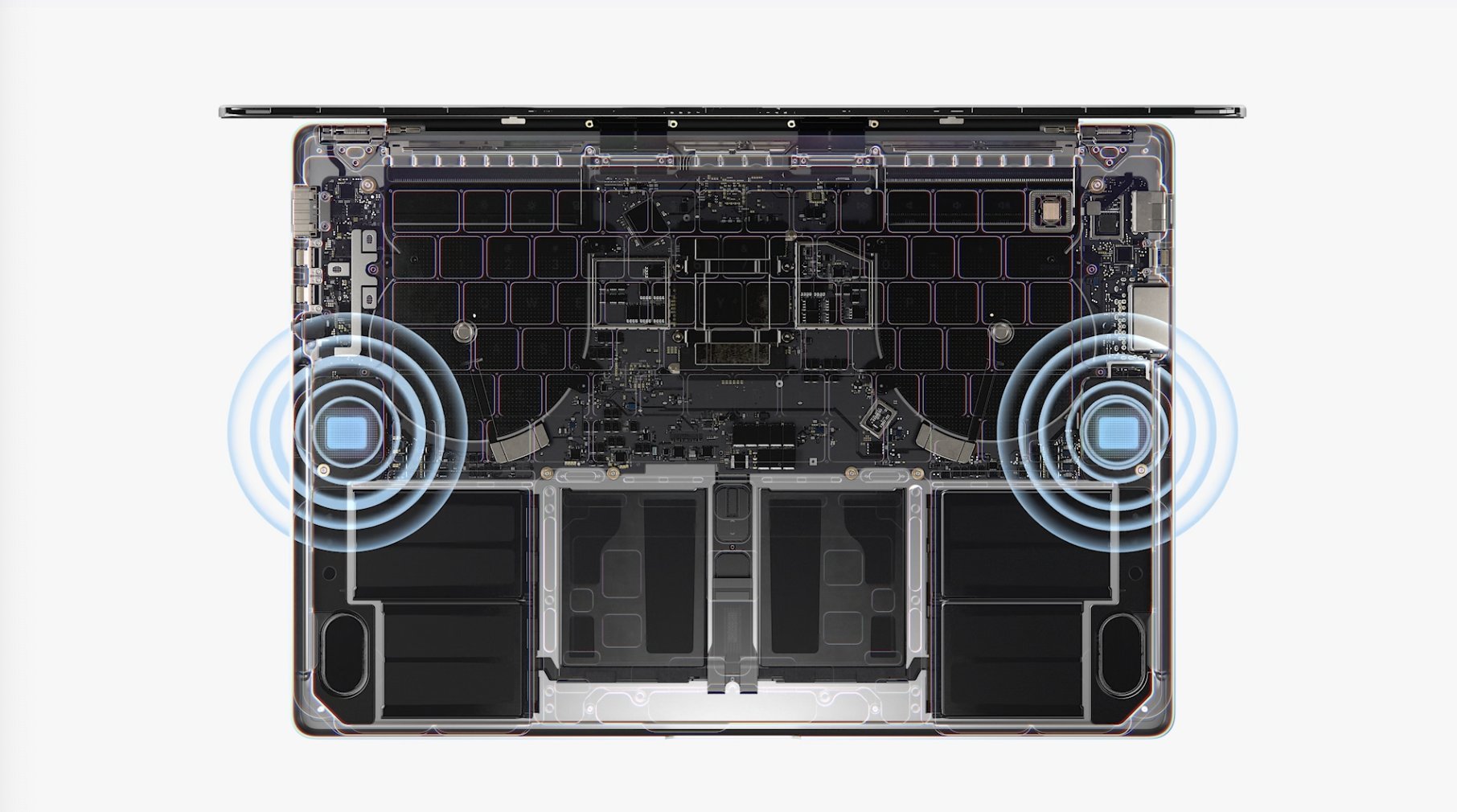 In general, the audio quality has improved a lot in these new models thanks to the variety of speakers and their powers. On previous MacBook models the audio was already very good, on these new machines it really is out of the ordinary for a laptop.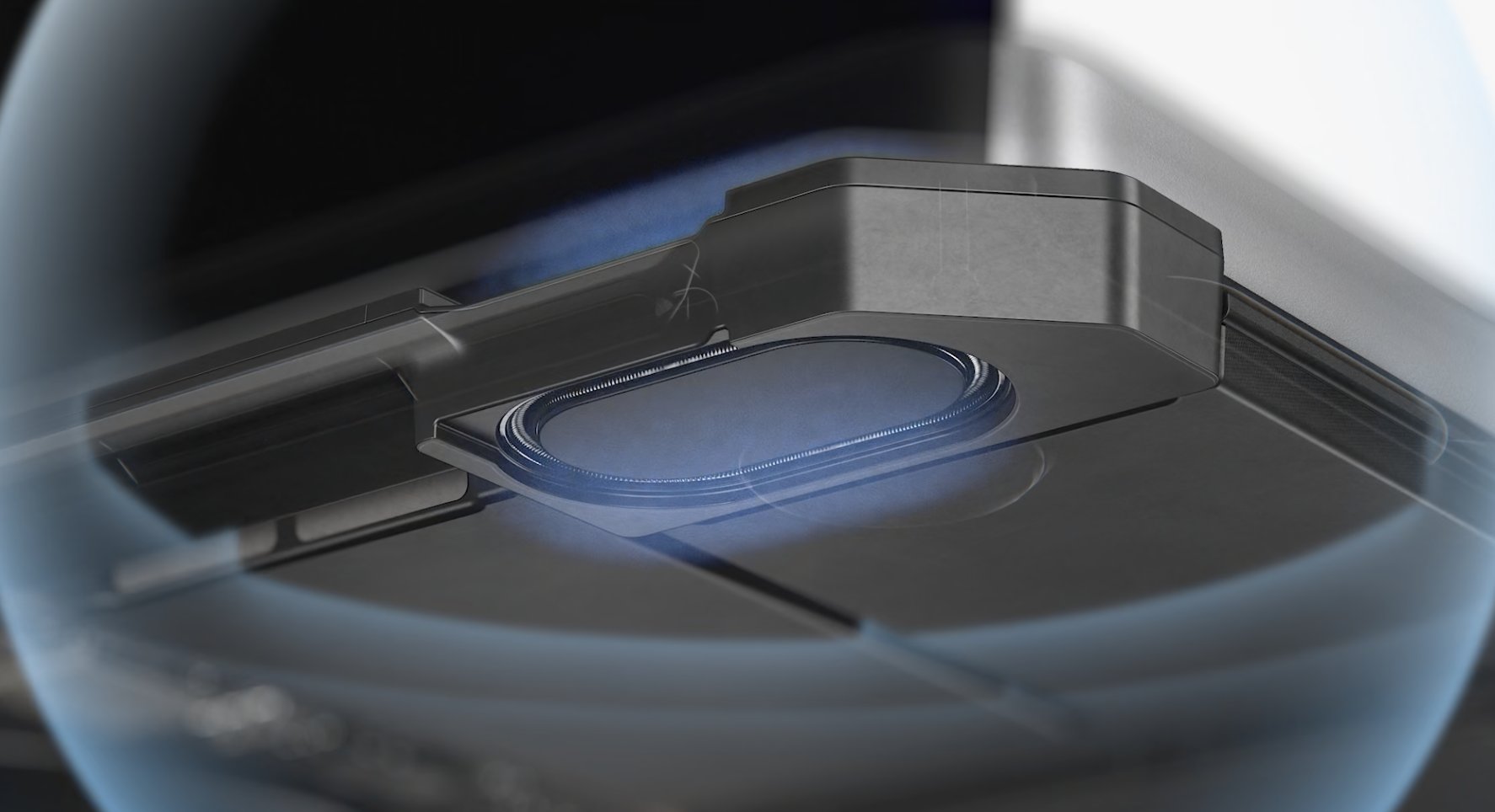 We're not sure to what extent Spatial Audio really shows up without using headphones.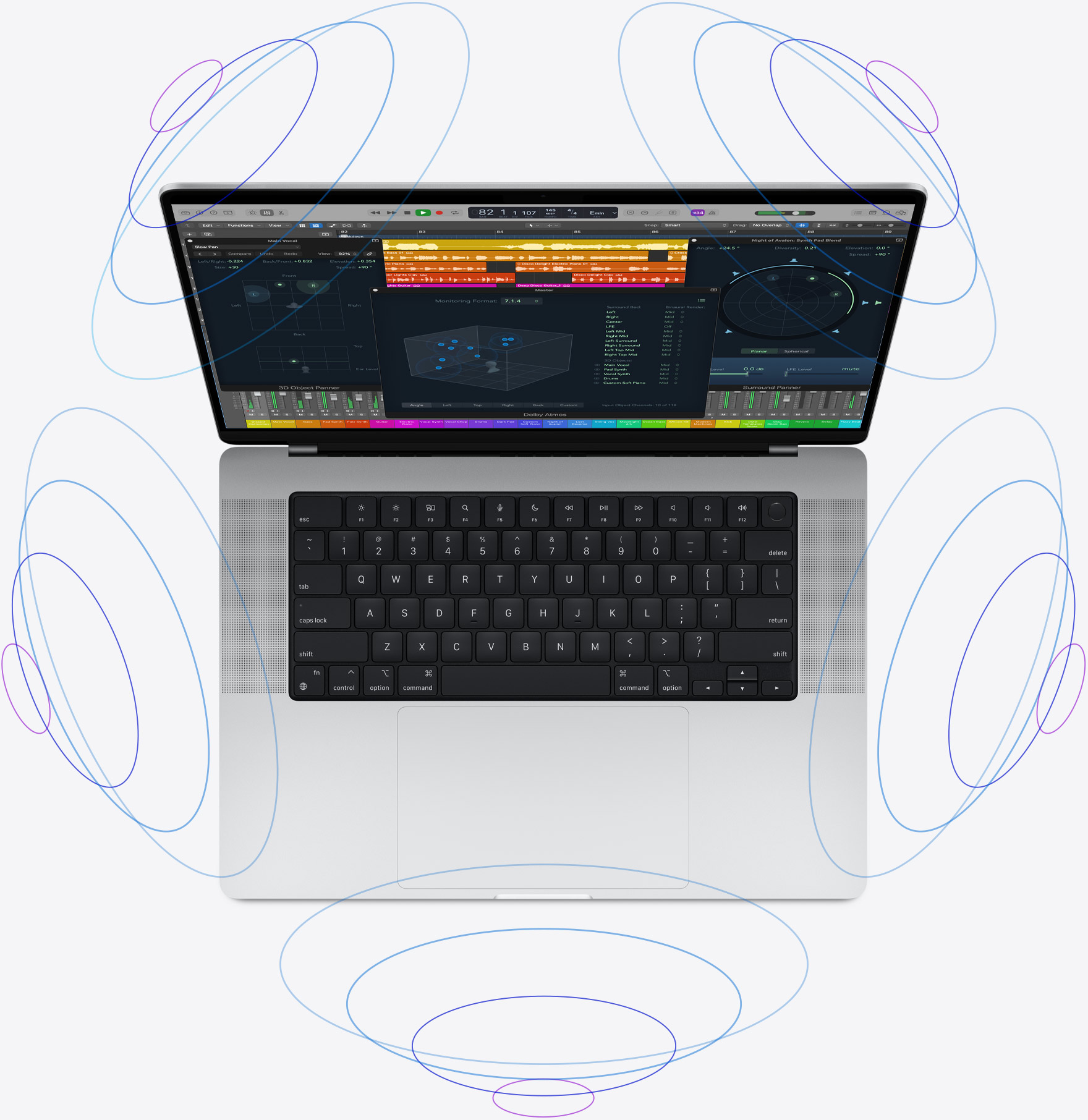 Much quieter
The 13-inch MacBook Pro with M1 is really quiet because the M1 just doesn't need active cooling, with the fan, most of the time. It is passively cooled 90% of the time it is in use. Only when you export a video in Premiere Pro or do intensive tasks for a long time does the fan start spinning, and only when you really demand maximum power does it start to play after several minutes.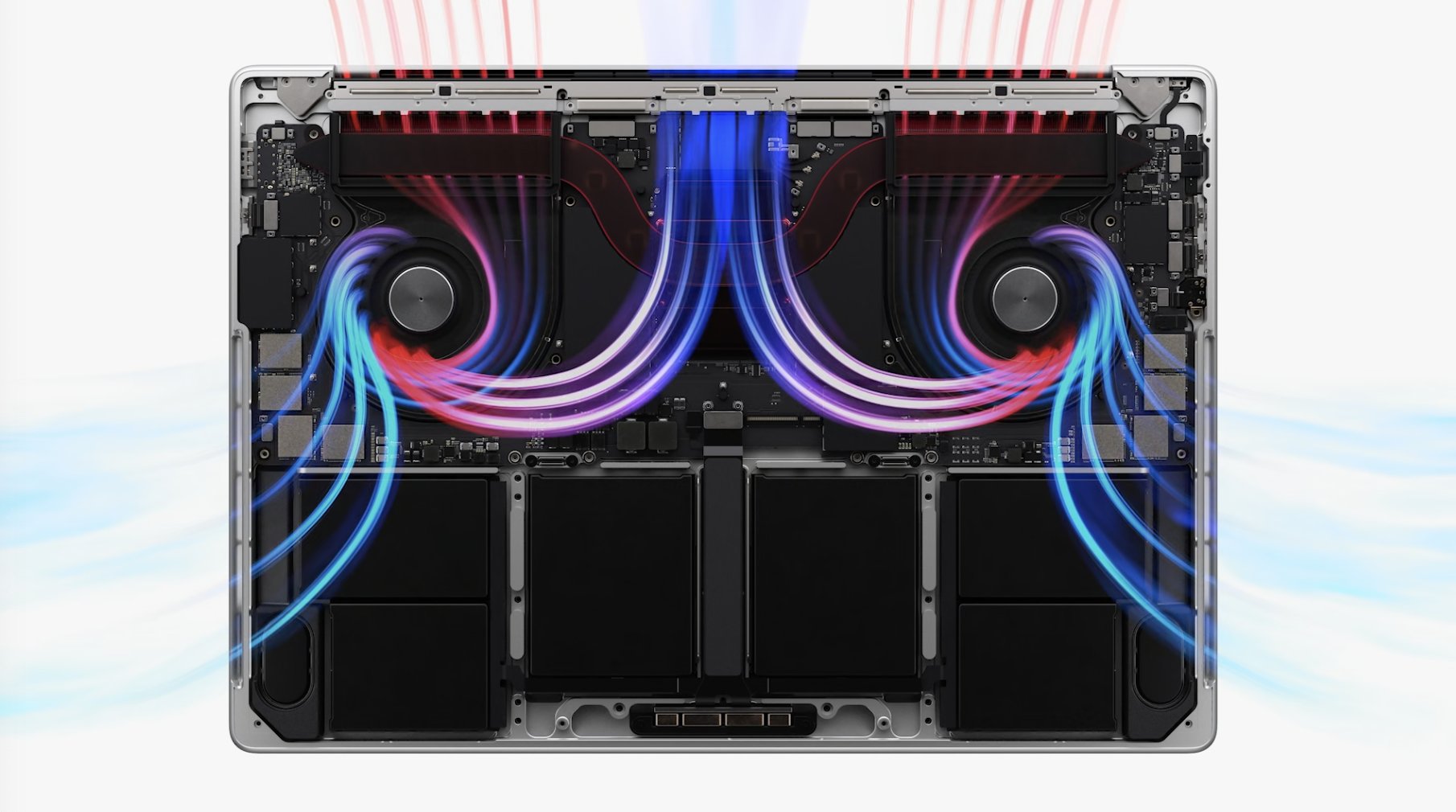 With the new 14-inch or 16-inch MacBook Pros, the thermal design is further improved to keep these chips even cooler, and therefore, with the fans off even longer, despite offering much higher performance.
More ports
MagSafe, the power cord that disconnects if you pull it, or that connects only if you get close to the connector, finally comes back. Apple never should have removed it. What they have done today is what they should have continued to do from the beginning. First, they messed up the keyboard, and then they removed the MagSafe charging connector, or the SD card reader. They were very serious mistakes that have made the MacBook Pro a much worse computer for too many years.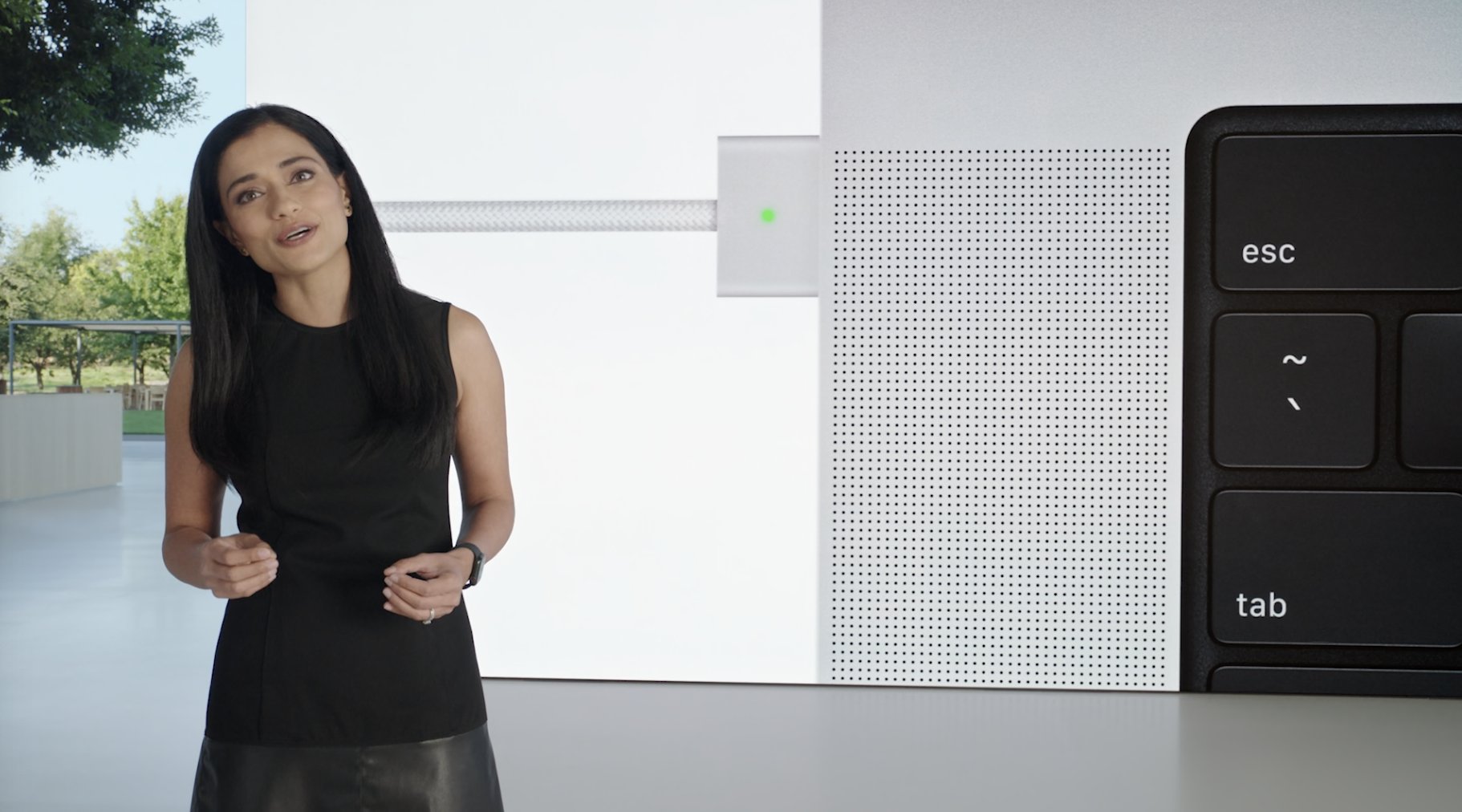 As they say in these cases, better late than never.
On top of that, the HDMI output is back, there are now more USB-C ports, three in total, arranged on both sides of the machine instead of just one, and there is also an SD card reader. Thank you, Apple for giving us the same thing we had six years ago that should never have gone away.
Keyboard without Touch Bar
The keyboard without Touch Bar is also one of the improvements. That it does not have a Touch Bar is to admit that this idea was not as good as expected. The developers were never very supportive of it, and while it does have its utility in certain scenarios, the reality is that finger rubs make it more annoying than useful in the long run. Quite simply, most people prefer a keyboard without a Touch Bar.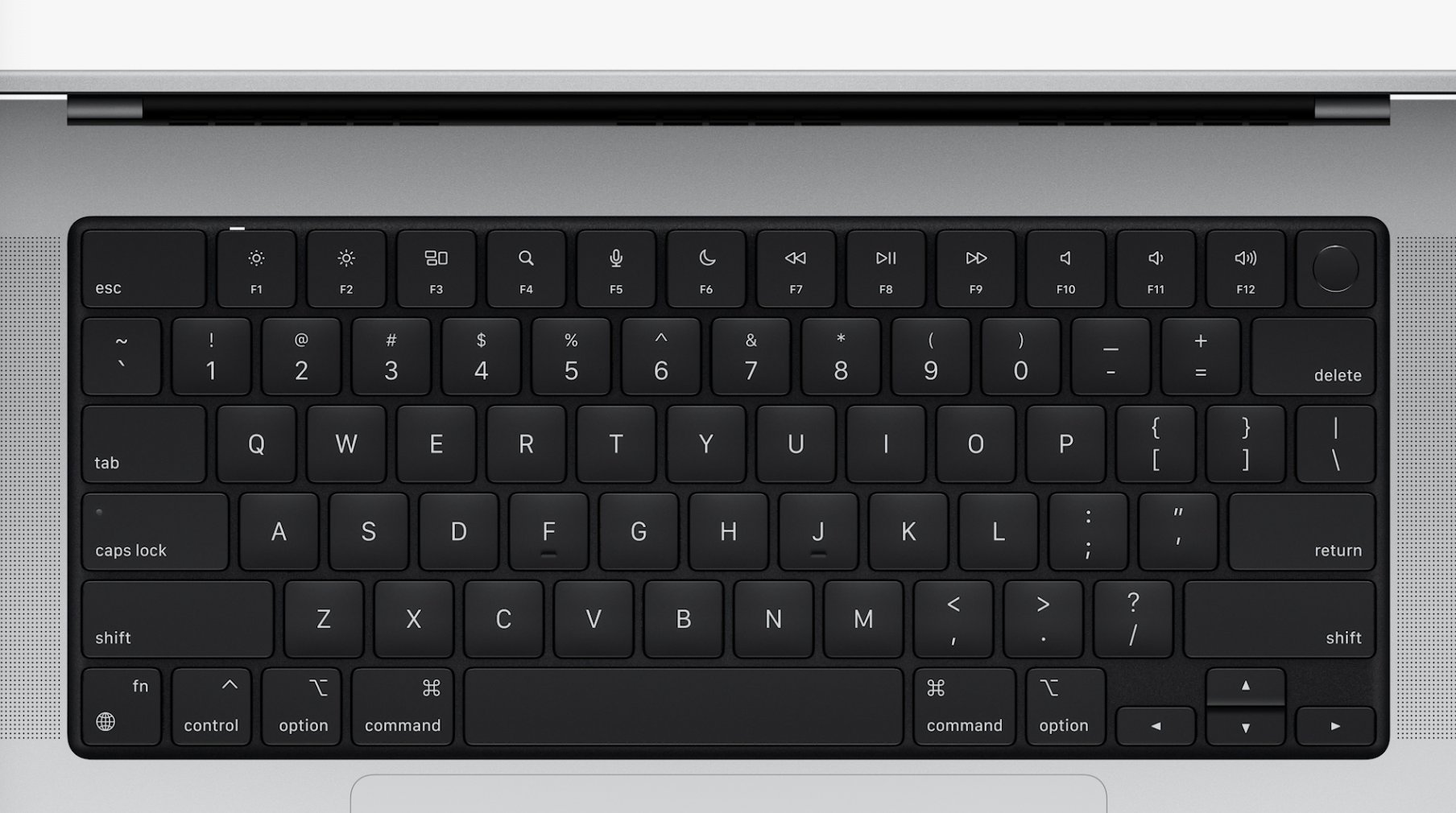 The Touch ID button has a ring that allows you to better know where to put your finger, instead of the square button that was (and still has) the 13-inch MacBook Pro, which is still on sale.
Battery
Battery life has also improved a lot over figures that were already very good. The 14-inch model can play video for 21 hours, and the 16-inch model for 17 hours. In addition to that, now a new fast charge mode allows you to charge the battery to 50% in just 30 minutes.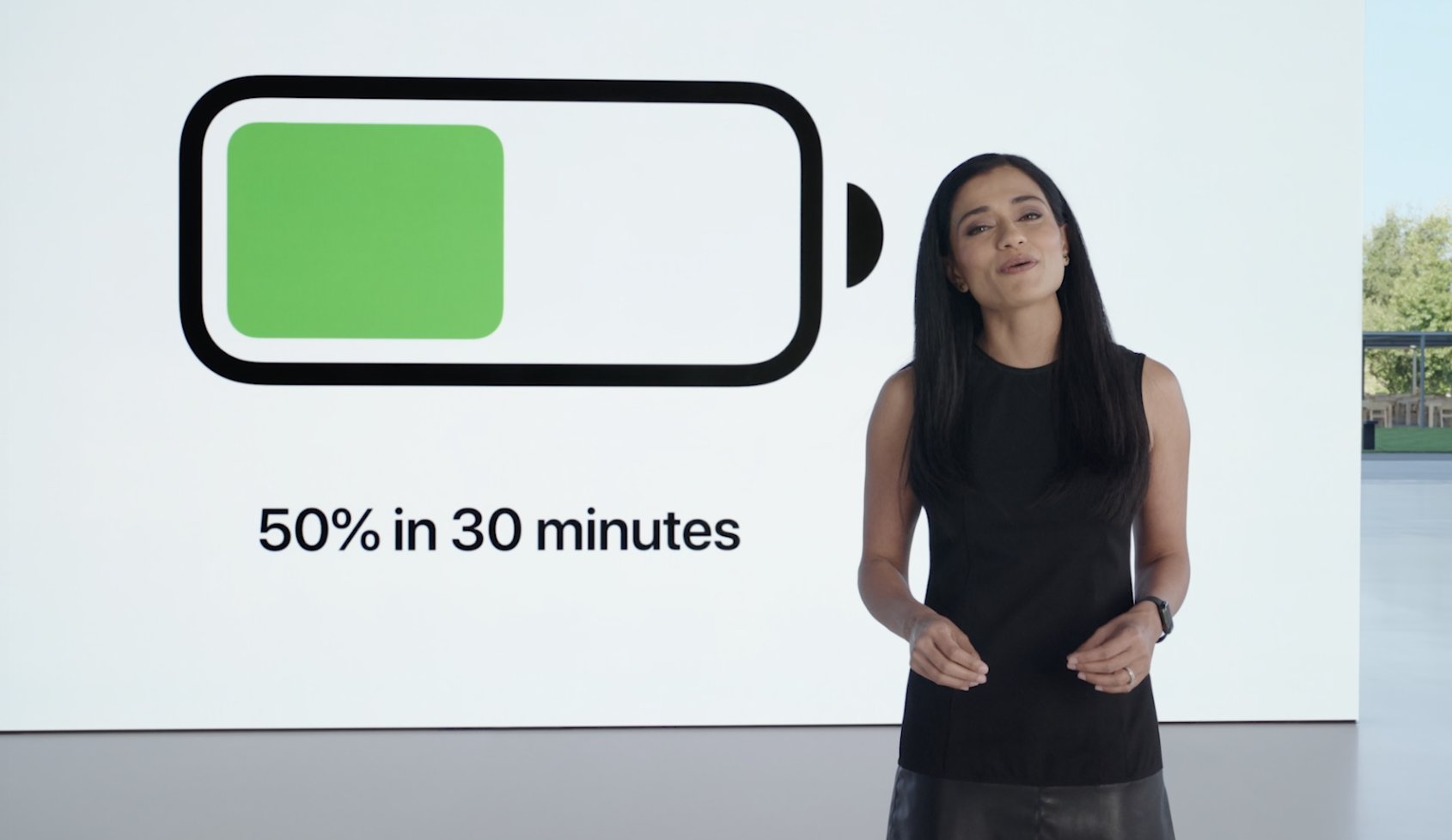 Summary of new features
This is the table with the summary of news that Apple considers to be most important in the new MacBook Pro from the end of 2021.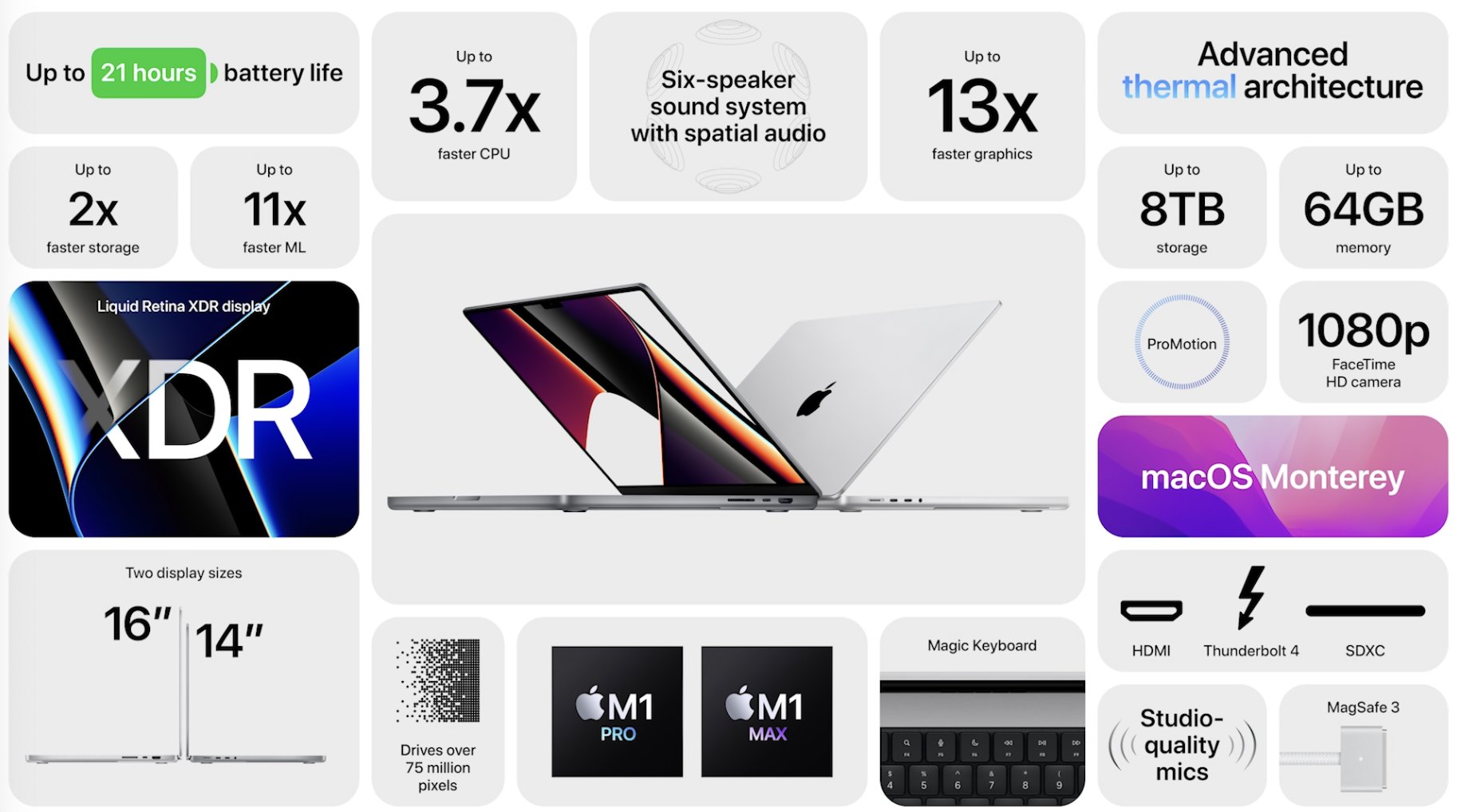 Summary of environmental improvements
Apple continues to use recycled materials in more and more components.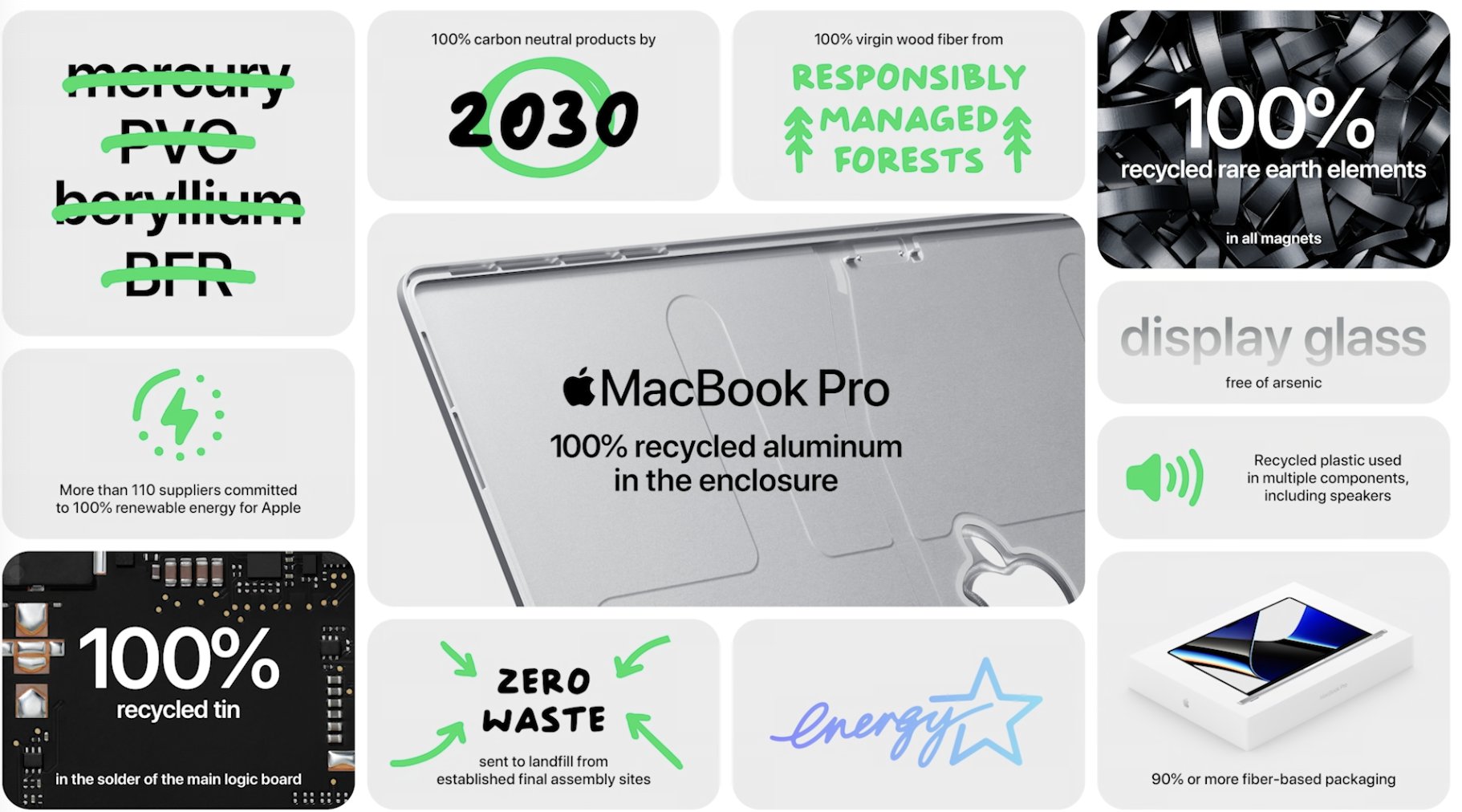 Pricing and availability
The new 14-inch MacBook Pros come out of Foxconn's Chinese factories for € 2,249 with an M1 Pro and 16GB of RAM, and a 14-core GPU, instead of 16. It's the least expensive version of the M1 Pro. With 16 GPU cores, it comes out to € 2,519. With M1 Max chip with 24-core GPU ("cheap" version of the M1 Max) at € 3,209 and with 32-core GPU at € 3,439. It is an expensive computer.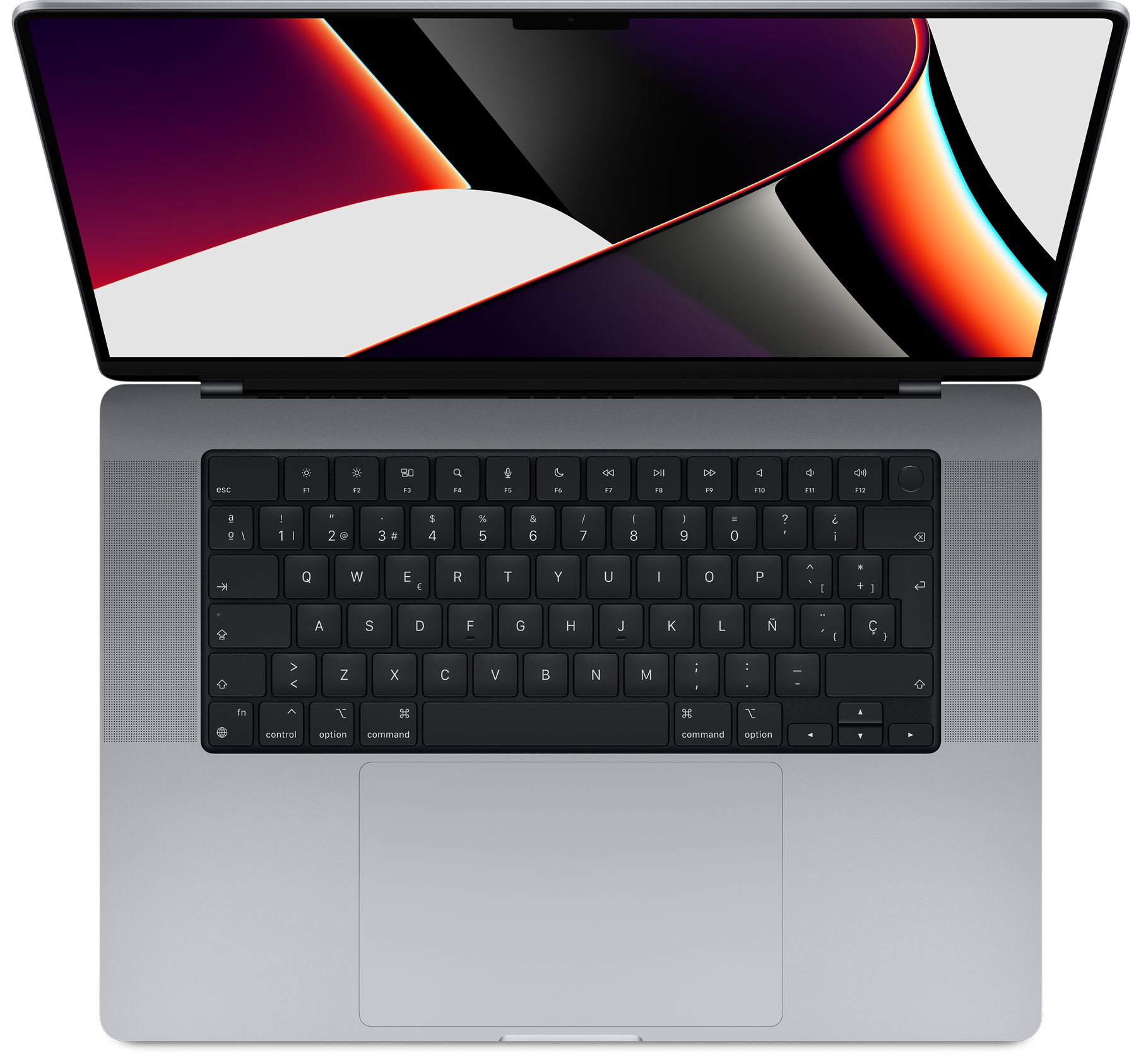 The 16-inch model is even more expensive; Always with 16 GB of RAM, with an M1 Pro, it costs € 2,749, with a 512 GB SSD. The version with 32 GB of RAM and 1 TB of SSD unit costs € 3,849. That same version with 64 GB of RAM gives us the most expensive MacBook Pro: € 4,309.
All these MacBooks can be reserved now, with shipments of the first units for next week, although the waiting times are already 6 to 8 weeks at the time of publishing this article.