Apple has released iOS 14.8, most likely the last update to iOS 14 before the arrival of the final version and publishes iOS 15, which will most likely occur next week.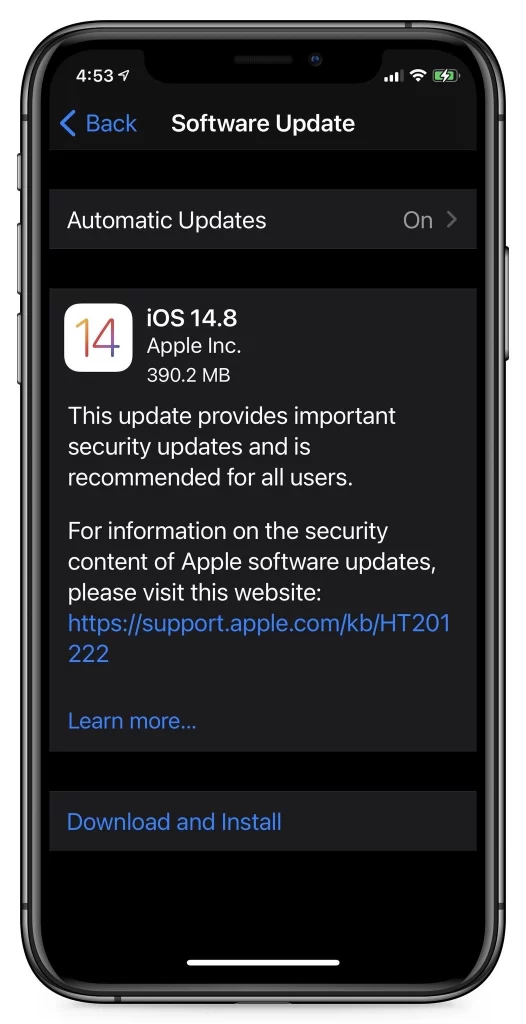 iOS 14.8 is an update primarily focused on security. It fixes vulnerabilities that allow specialized devices and programs to extract data from locked iPhones using bugs that are unknown (called zero-days for that reason).
»Tip: What is Jailbreak? Types of Jailbreak?
So, it is a recommended update, but if you wait until next week to go directly to iOS 15, you will save yourself the waiting to do this update, if you do not program it to install it would automatically install at night.
»Tip: Forgotten your Apple ID password – iOS 15 Trusted contact