Since the introduction of iOS 14, Apple's translation app has received some active development in iOS 15. One of those improvements is automatic conversion.
The translation app always supports translation and translation, which allows you to pronounce a phrase aloud and translate it into the target language. For example, you can choose English and Spa Spanish as your chosen language and select "Where is the bathroom?" The app will respond appropriately: "Dende Estelle Bano?"
In the dialog mode, this capability allows you to speak back and forth with someone who speaks another language, as the iPhone listens to both languages ​​and can translate correctly between them.
Previously, you had to tap the microphone icon before speaking a phrase you wanted to translate, and the other person tapped the same icon before speaking another language. However, in iOS 15, Apple has added an automatic translation option, which means that no one has to interact with the screen to translate part of the conversation.
Step1- To enable auto-translation, first enter the dialog mode by tapping the Dialog tab in both Landscapes and Illustrations at the bottom of the interface.
Step2- Tap the ellipse (three dots) icon, bottom right
Step3- Select Auto Translate from the popup menu.
Step4- Now the translation app automatically detects when you start talking and when you stop, so the other person can respond without the need to interact with the iPhone.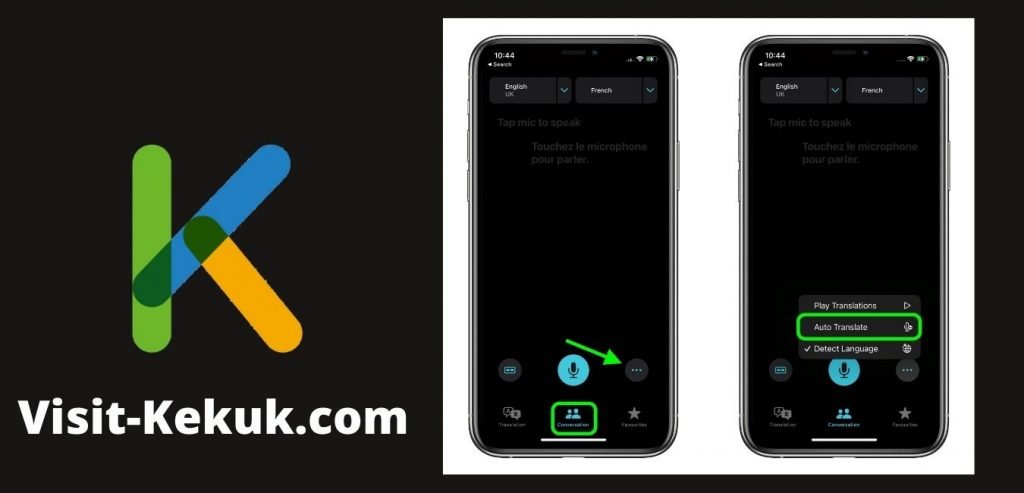 Also check out:
How you define "Trusted Contacts" – iOS 15
What is Jailbreak, Types Of Jailbreak