How to change the Apps icon on iOS 15
iOS 15 has brought us a surprise that until now had been left out of the news. It is a novelty that until now was only possible by jailbreaking the iPhone, but now it can be done directly so that we can fully customize the appearance of iOS.
Yes, indeed, what you see on these words is iOS 15, without Jailbreak. As you can see, this level of customization on iOS was unthinkable until now. For some reason, Apple has allowed the icon change of any App through the Shortcuts App.
Actually, you can totally and absolutely change the look of iOS until it is unrecognizable.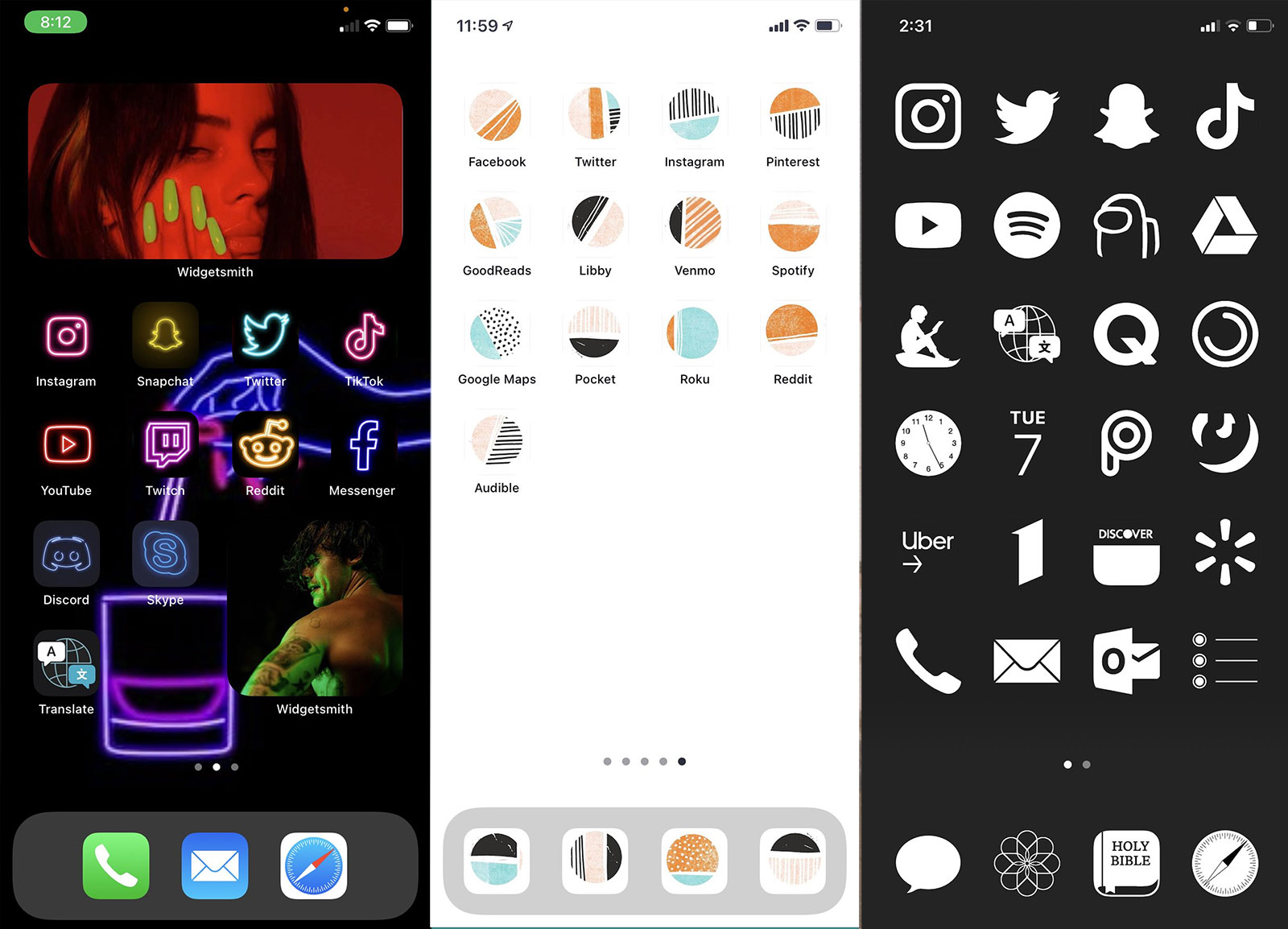 These customizations, however, involve paying a rather high price, because the Apps stop showing the number of notifications. 
Besides that, when you open any of them, first the Shortcuts App opens, and immediately afterward the App that you clicked opens. It's relatively fast, but it's a waste of system resources, and that impacts battery life, and the… well, iOS elegance because every App that you open causes what you see in this little video.
Open the Shortcuts App.
Click on the + button and then add action.
Search for Open App ( Open App ) and choose that option.
Choose the App whose icon you want to change.
Click on the button with the three dots at the top right of the screen.
Then choose add to home screen.
Click on the App icon to the left of the shortcut name.
Choose a photo that you have on the roll, or take a photo with the iPhone camera. If you choose an image from the reel, you can choose an icon in PNG format, which you must have previously found and saved in the photo reel of your iPhone. Pinterest is a good place to look for icons, but Safari works too, using Google. Now that this has become fashionable, it is easy to find icon packs for iOS 14 on the Internet, with the images of the icons of the most popular social media apps etc.
Then click Add, then Done, and you're done. If you go to the home screen, you will see that the App you have chosen now has the icon that you have selected later.