Learn how to enhance the portrait mode feature on older iPhones running iOS 14-15 using the PortraitXI tweak. This jailbreak tweak enables professional-looking bokeh effects on single-camera iPhones, giving your photos a stunning depth-of-field effect. Find out how to install PortraitXI and make the most of its features.
Title: Enhance Portrait Mode on Old iPhones with PortraitXI Tweak on iOS 14-15
Enhance Portrait Mode on Old iPhones with PortraitXI Tweak
Introduction – PortraitXI tweak
Apple's high-end iPhones offer a portrait mode feature that allows users to capture photos with a professional-looking bokeh effect, creating a beautiful blur in the background. However, older iPhone models lack this feature. Fortunately, with the PortraitXI tweak, you can now enjoy portrait mode on your single-camera iPhone running iOS 14-15. In this article, we will explore the functionality of PortraitXI, learn how to install it on your device, and discover tips to capture stunning photos using this tweak.
What is PortraitXI?
PortraitXI is a jailbreak tweak specifically designed to enhance the capabilities of single-camera iPhones by adding the portrait mode feature to devices that don't natively support it. By integrating with the Camera app, PortraitXI introduces new options for portrait mode, allowing users to capture photos with a bokeh effect on older iPhones running iOS 14, iOS 15, and iOS 16.
You may also like : AltStore – windows & Mac Guide iOS 15.5 – iOS 12
How to get PortraitXI tweak?
Unlock the Full Potential of Your Device with PortraitXI Tweak!
Are you looking to enhance your device's functionality and personalize it to your liking? Look no further! We have the perfect solution for you. By jailbreaking your iOS device, you can easily obtain PortraitXI tweak that will revolutionize your user experience. However, it's essential to note that not all jailbreak tools are compatible with every iOS version or device model. But worry not, we're here to guide you through the process.
To begin, ensure you have a compatible jailbreak tool. We offer a range of reliable options, including Dopamine Jailbreak, Ra1ncloud Jailbreak, XinaA15 Jailbreak, Palera1n Jailbreak, checkra1n Jailbreak, unc0ver Jailbreak, Fugu15 Jailbreak, Chimera Jailbreak, C0ment Jailbreak, Taurine Jailbreak, Rootless Jailbreak, Odyssey Jailbreak, Blizzard Jailbreak, and Kok3shi Jailbreak.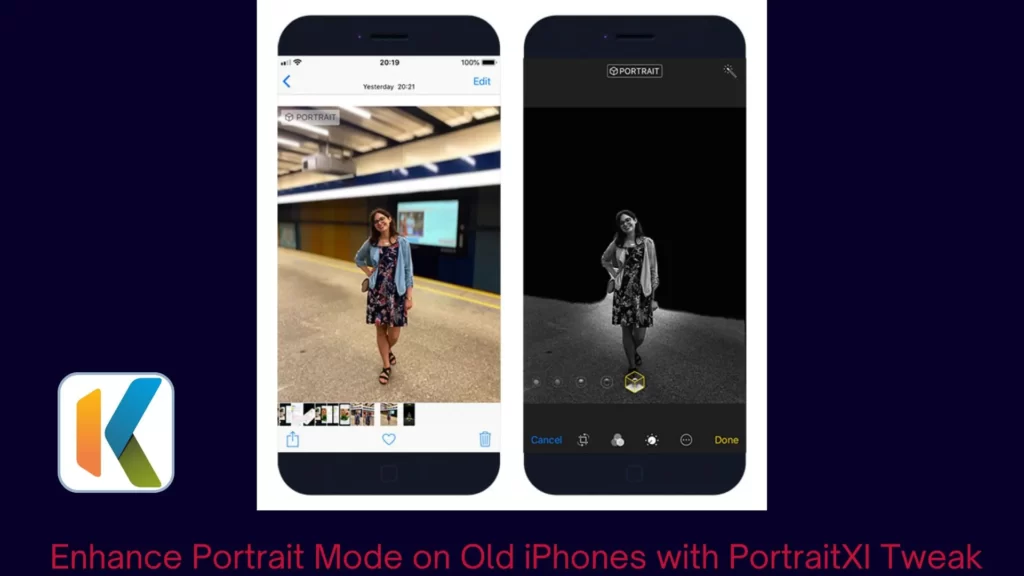 Our expert team members and Darkbro web team can provide more information and assist you via live chat if you encounter any difficulties in determining the right tool for your device.
Add PortraitXI Repo to your package manager.
For more related content, check out: How to get Unc0ver jailbreak fr
Install the PortraitXI tweak
Once you've identified the compatible jailbreak tool, follow these step-by-step instructions to effortlessly install it on your device using the Esign patch app:
Step 1: Tap the button below to download the Esign patch app.
Step 2: Trust the Esign patch app in your device settings and proceed with the Esign app installation.
Step 3: Open the Esign app, navigate to the download section, and enter the iPA URL: https://ipa.zeejb.com/ or https://ipa.kekuk.com/.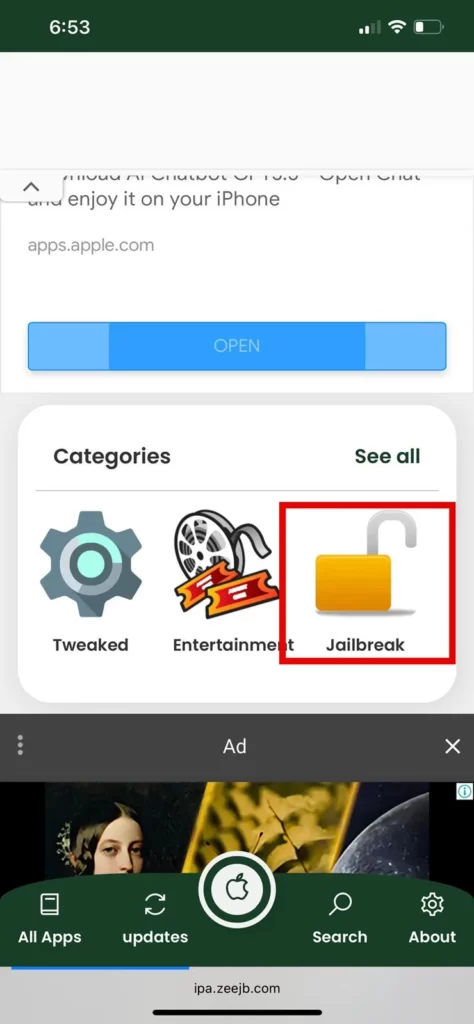 #Step 4: Explore the jailbreak section within the app and locate the jailbreak tool that matches your device.
Step 5: Tap the iPA file and install it through the Esign app.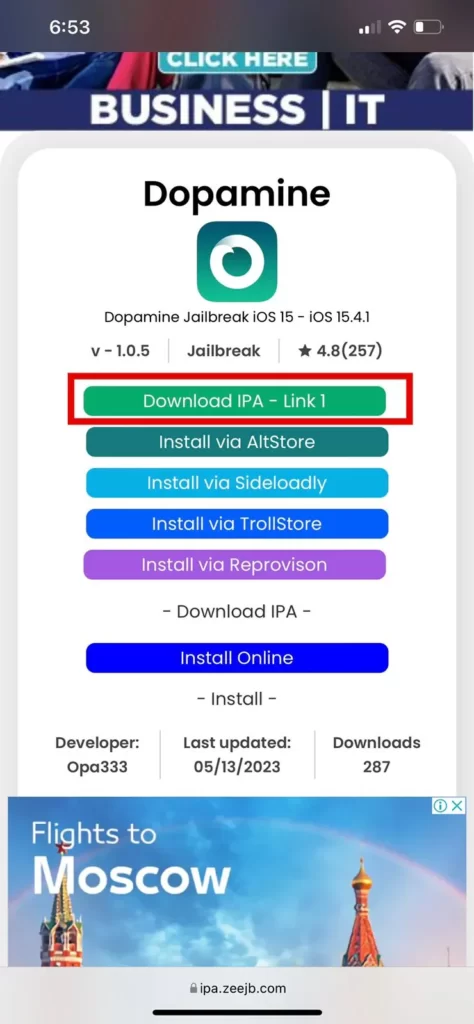 #Step 6: Access the apps section in the Esign app and sign the jailbreak tool.
#Step 7: Open the jailbreak tool and initiate the jailbreaking process on your device.
Step 8: Once the jailbreak is complete, Cydia, Selio, or Zibra, one of the reliable package managers, will automatically install it on your device.
With the jailbreak successfully applied, you can now customize your phone to your heart's content. Not only can you enjoy the fantastic Cylinder Reborn tweak, but you can also access a vast array of tweaks and modifications available on Cydia and other package managers. The possibilities are endless! Should you require any guidance or support, feel free to reach out to us via Twitter or our live chat system.
PortraitXI tweak Add Repository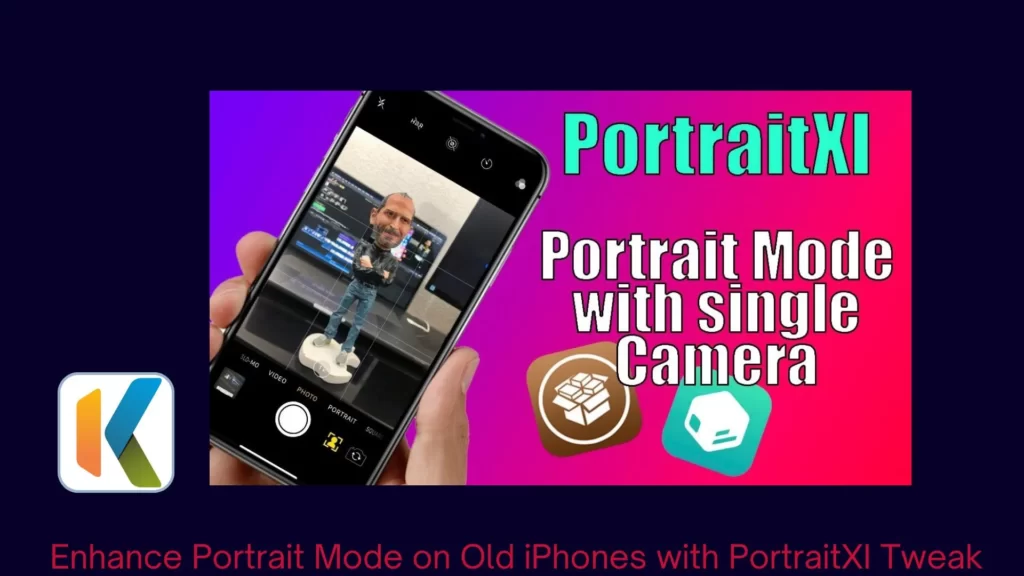 To get started with PortraitXI, you'll need to add the PortraitXI repository to your package manager. Follow these steps to install the tweak on your iOS device:
Step 1 – Open the Sileo app from your Home Screen.
Step 2- Tap on the Sources tab and select Edit.
Step 3- Add the following repository URL: https://havoc.app.
Step 4-Locate the PortraitXI tweak and tap on it to install the package.
Step 5- Sileo will prompt you to respring your device to complete the installation.
Step 6- Alternatively, you can use the quick links provided at the top of this page to add the repository directly to your favorite package manager, such as Cydia, Sileo, Installer, or Zebra, with just one tap.
Please note that older package managers like Cydia might not support the purchasing of tweaks, so it's recommended to use modern package managers like Sileo, Saily, Zebra, or Installer.
What's New in PortraitXI
The latest version of PortraitXI, version 4.3.1, brings several updates and improvements. Here are the key highlights:
Updated dependencies for enhanced performance.
Added support for Dopamine Jailbreak on iOS 15.
Added support for Palera1n and XinaA15 jailbreaks on iOS 15.
Introduced a workaround for A9 devices running iOS 14.1 or later.
Using PortraitXI for Capturing Stunning Photos
Once you have installed PortraitXI on your iPhone, you can start capturing photos with the portrait mode effect. Here are some tips to make the most out of this tweak:
Positioning and Distance: To achieve quality photos with a bokeh effect, keep your subject within 1-2 meters of distance. This distance ensures the subject remains in focus while the background blurs beautifully. Additionally, choose a background that contrasts with the subject's colors to make the bokeh effect more prominent.
Background Selection: Select a background with enough depth and distance. A distant background enhances the bokeh effect by creating a significant contrast between the subject and the blurred background.
Avoid Crowded Backgrounds: To maximize the effectiveness of the bokeh effect, try to avoid capturing photos with crowded backgrounds. PortraitXI works best with singular subjects or objects, especially those with regular geometric shapes and contrasting backgrounds.
Utilize Rear Camera: For optimal results, use the back lens of your iPhone when taking pictures. While PortraitXI works with both front and back cameras, the rear camera tends to produce higher quality images, especially on older devices.
Editing and Lighting Effects: After capturing a photo using PortraitXI, you can further enhance it in the Photos app. Although the depth detection may not be as accurate as in native portrait mode, you can still adjust the lighting type to achieve the desired effect. Additionally, with the Aperturize tweak, you can change the f-stop value in the Photos app to control the intensity of the background blur.
Conclusion
Thanks to the PortraitXI tweak, users with older iPhones running iOS 14-15 can now enjoy the portrait mode feature previously limited to high-end devices. By adding the bokeh effect to your photos, PortraitXI enhances the overall quality and professionalism of your images. With its integration into the stock Camera app and support for rear camera usage, PortraitXI offers a convenient solution for capturing stunning portraits on single-camera iPhones. Install PortraitXI today and unlock the potential of your iPhone's camera.
Disclaimer
The information provided in this article is intended for educational and informational purposes only. The content aims to provide knowledge and guidance related to PortraitXI tweaks. However, please be aware that any actions taken based on this information are done at your own risk. We do not endorse or promote any illegal activities. It is crucial to respect the terms and conditions set by developers and use any tools or techniques responsibly. We cannot be held responsible for any consequences that may arise from the misuse or misinterpretation of the provided information.
If you have any concerns or questions, we recommend seeking professional advice or consulting the respective developers or our contact team for further clarification. If you encounter any issues or have a request for post-removal related to the PortraitXI tweak, please contact us at [info.zeejb@gmail.com].  We are committed to promptly resolving any concerns and maintaining a positive user experience. Thank you for your understanding and support.
Recommended Reads: Top Cydia Tweaks: iOS 12.2, iOS 13,iOS 14
Cylinder reborn tweak Credit
We would like to acknowledge the developers of the Cylinder Reborn tweak for their hard work and dedication in creating this modified version. The cylinder is a jailbreak tweak inspired by the Barrel app, allowing you to play various animations when swiping the screens. If you have any inquiries or require support related to Cylinder reborn, please reach out to the respective developers or our contact team. We are committed to promptly addressing any concerns and providing assistance to ensure a positive user experience. Thank you for your understanding and support.
Learn More About Jailbreak iOS 13.4/13.4.5
FAQ
Is PortraitXI compatible with iOS 16?
Yes, PortraitXI is compatible with iOS 16, allowing users to enjoy portrait mode functionality on the latest iOS version.
Can I adjust the blur intensity in the background of my photos using PortraitXI?
Yes, if you also install the Aperturize tweak, you can adjust the f-stop value in the Photos app to control the intensity of the blur effect.
Which iPhone models are compatible with PortraitXI?
PortraitXI works with the following iPhone models: iPhone 6S, iPhone 6S Plus, iPhone 7, iPhone 7 Plus, iPhone 8, iPhone 8 Plus, iPhone SE, iPhone X, iPhone XR, iPhone XS, and iPhone XS Max.
Where can I purchase PortraitXI?
PortraitXI can be purchased for $3.99 through the Havoc Store. Ensure you have a modern package manager like Sileo, Saily, Zebra, or Installer to complete the purchase.
Can I install PortraitXI without jailbreaking my device?
No, PortraitXI is a jailbreak tweak and requires a jailbroken iPhone to install and use its features. Please follow the proper jailbreaking procedures for your device before attempting to install PortraitXI.